Welcome to Peoples Congregational United Church of Christ!
Whether you are new to Washington, DC, a temporary resident, visiting the area or a long-time Washington DC Metro Area resident, you will experience Extravagant Hospitality here at Peoples Church.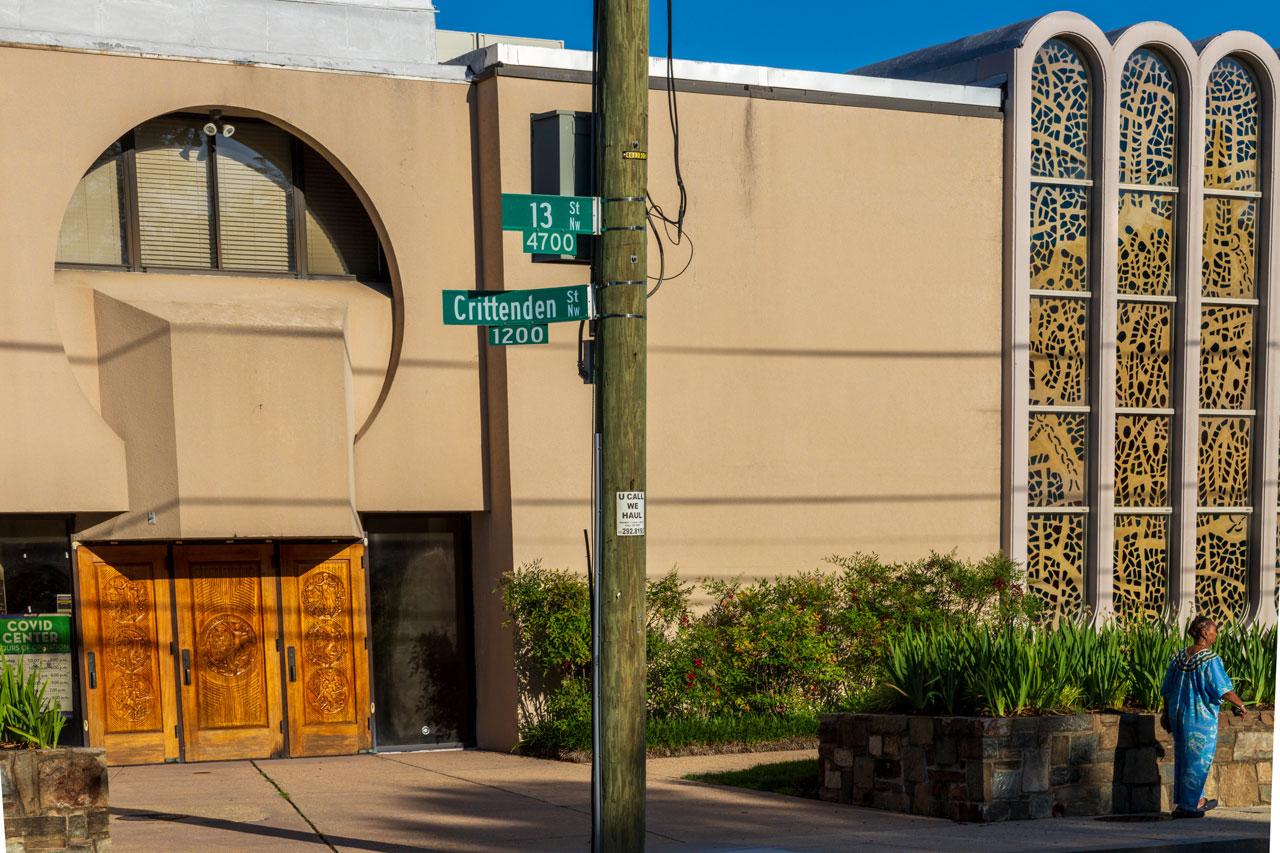 Peoples Church is accessible by Car or Uber/Lyft.
The Metro Bus Stop (Georgia Avenue and Buchanan Street NW) is two blocks from the Church.
The DC Metro exit is the Georgia Avenue-Petworth Metro Station (Green/Yellow Line); and the walk from the Metro Station to the Church is approximately 16 minutes.
Our Church Parking Lot and Church entrances are Handicap Accessible. Nearby On-Street Parking is available.
Peoples Congregational United Church of Christ
4704 Thirteenth Street, NW
Washington, DC 20011-4458
We are located in the Petworth Community in Northwest Washington, DC.
Peoples Church invites you to Come as You Are for In-Person Worship Service. No matter if you are dressed in Saturday Casual, Sunday Best or Everything In-Between. You are welcomed, affirmed and celebrated as being one with each other while Loving God and Loving Neighbor.
Peoples Church extends an Extravagant Welcome to you from our Greeters, Ushers and Members. After entering the Sanctuary to Worship, you will experience a Community of Faith that is intergenerational; and is intentionally inclusive of all peoples. Join us in songs of Praise and Worship; allow the Inspirational Message to enliven your soul; fortify your spirit with Reflection and Prayer; and conclude the Hour of Power Worship Service with departing fellowship and a willingness to Serve.
The Chapel Worship Service is held at 8:30 a.m. This Worship Service is held outside on the Crossroads Plaza during the warmer months.
The Hybrid Worship Service is held at 10:00 a.m. in the Sanctuary.
The Virtual-Online Worship Service can be viewed on YouTube, Facebook or BoxCast.
The Worship Sermon by Phone is available each Sunday at 12:00 noon
Dial 1-202-318-5405